Scale Space, the workspace dedicated to scaleups and a joint venture between Blenheim Chalcot and Imperial College, announces five new life sciences tenants set to occupy 14,700 of the total 16,900 sq ft 'ready to occupy' lab space in the White City Innovation District.
Avacta Group plc, a clinical-stage oncology drug company, has relocated its Therapeutics division from Cambridge and occupied 8,800 sq ft.
The following four companies have each taken a module:

Impli – implantable healthcare company
Good Dog Food – creating sustainable food for pets
PhycoWorks – unlocking the potential of algae through AI
Eden Bio – building a strain engineering platform to help companies increase protein yield
Scale Space currently has 2,200 sq ft of 'ready to occupy' lab space available to let (each module is 1,100 sq ft).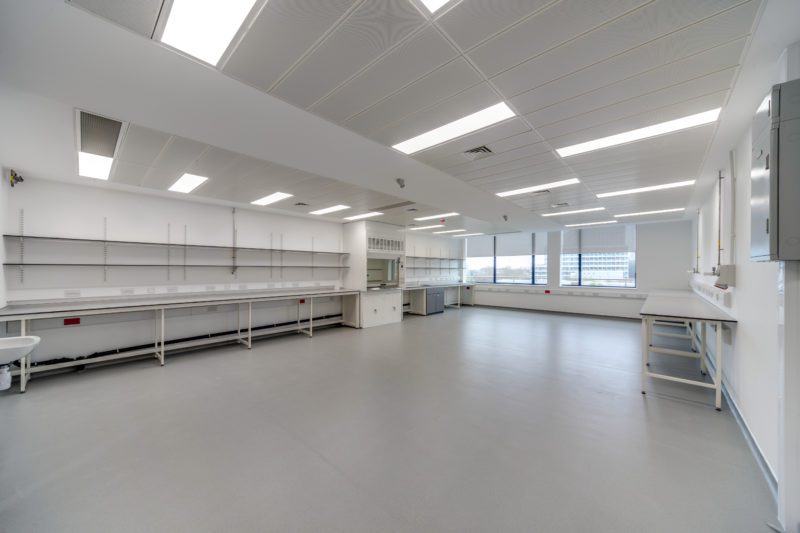 How Scale Space is addressing London's lab space shortage
Affordability and availability of lab space are holding back the growth potential for early-stage life sciences businesses with traditional lab space models not fit for purpose for them – because of the time and expense required to create a lab from scratch.
Scale Space's 'ready to occupy' labs are available on more flexible 1-2 year leases, rather than the traditional 5+ year contracts. The option of smaller labs and shorter leases is essential and preferable for scaleups as rapid growth can quickly change company size and space requirements. Scale Space White City was also identified as a good solution for Series A+ companies in the MedCity "London life sciences real estate demand report", launched in October 2021. A further 50,000 sq ft of space is optimised for lab fit-out in late Q2 2022.
Scale Space believes the delivery of 'ready to occupy' lab space will strengthen White City Innovation District's attractiveness as London's leading destination for life science scaleups to locate and become successful high-growth businesses. In addition, proximity to the talent and facilities of Imperial College London and the ability to sit alongside other leading life sciences scaleups and more established companies such as Novartis should make White City the ideal destination for this booming sector.
Michael Holmes, CEO of Scale Space, said: "Scale Space is responding to the current lab shortage in London by providing fitted lab solutions for scaling businesses. Life sciences is a booming sector and London has the talent to support it, but the lack of available and cost-effective infrastructure stifles growth. Our 'ready to occupy' labs are a turnkey solution which appeals to scaleups on the hunt for lab space and unable to invest in costly fit-outs. The level of interest we are already seeing for this product tells us that demand is significant."
Neil Bell, Chief Development Officer of Avacta Therapeutics, said: "We selected White City and Scale Space as our new location for Avacta Therapeutics headquarters because we wanted to integrate our research and development teams into a single, vibrant and pioneering setting where our people could thrive and be immersed in an innovative ecosystem.  As a growing oncology-focused R&D organisation, we were attracted by the opportunities afforded by White City and Scale Space location, including access to laboratory-ready facilities, world-class talent, leading infrastructure and communication links, and the increased potential to fast-track our innovative cancer therapies through to patients."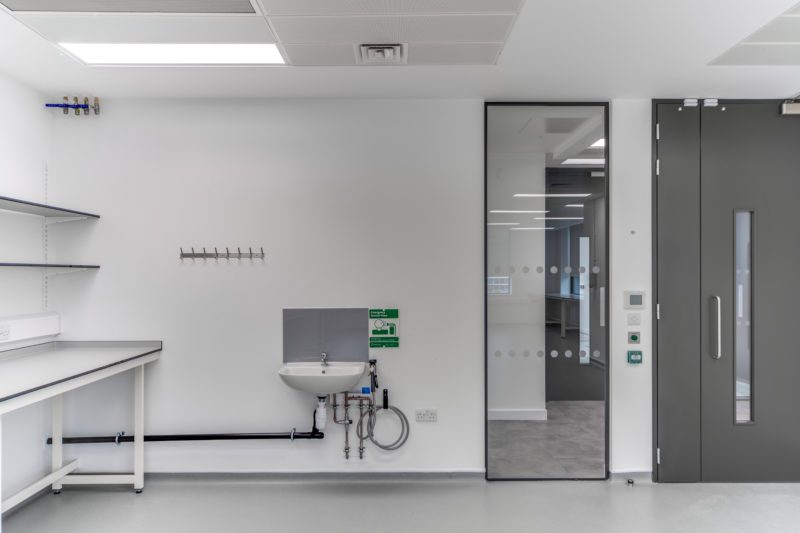 Anna Luisa Schaffgotsch, CEO & Founder of Impli, said: "We chose Scale Space White City because it is such an exciting innovation hub with lots of like-minded players and a strong support network. We believe that this can help us accelerate and deliver impactful innovations to the market. The ecosystem will enable us to reach a broad network of opportunities and will also enable knowledge transfer to happen at a much faster rate. This positions us to attract the resources and skills needed to deliver on our vision in implantable healthcare. What attracted us to choose the lab space model is the advanced facilities with the opportunity to expand this in the future."
Chris Reynolds, CEO & Founder of Eden Bio, said: "Scale Space offers us cutting-edge labs right in the heart of a growing scientific ecosystem in West London. The resources available allow us to punch well above our weight in terms of what we will be able to achieve. As a seed-stage biotech startup, Scale Space is perfect for our needs. We're hugely excited to be moving into an environment with so much potential."
Rajesh Agrawal, Deputy Mayor of London for Business, said: "Scale Space's investment in new lab space is excellent news for London. Our world-class life sciences ecosystem will be further boosted by this facility, which will give innovative companies space to grow and thrive. The Mayor of London co-funds MedCity, whose recent study on R&D real estate emphasises the need for new, flexible scale-up space like this to be provided for London's life sciences sector to thrive."
Laura Citron, CEO at London & Partners, London's business growth and destination agency said: "The investment into new lab spaces in the White City Innovation District is fantastic news for London's thriving life sciences sector. The city is home to some of the world's most innovative life sciences companies, researchers and world-class universities and the new labs will provide additional infrastructure and support for scaling businesses to grow in London and beyond."
Neelam Patel, CEO, MedCity said: "We welcome Scale Space creating this additional much-needed R&D space in an area of high innovation in White City. As our Demand Report confirmed in October, space where life science start-ups can scale and collaborate is critical to growth of the sector. Coinciding with recent data from London & Partners and Dealroom on the record increase in health tech investment into the UK capital, this timely expansion is of huge importance to the London ecosystem."
Dr Simon Hepworth, Director of Enterprise, Imperial College London said: "It's fantastic to see Scale Space is creating more commercial lab space for early-stage life sciences companies across the White City Innovation District. This is another important step to enable entrepreneurs and startups to develop their businesses, as well as providing partnership opportunities with our world-leading experts at Imperial and global companies that have their UK headquarters based locally."
Cllr Andrew Jones, Hammersmith & Fulham Council's Cabinet Member for Economic Development and Regeneration, said: "The White City innovation district forms part of our Industrial Strategy in partnership with Imperial College London to make the borough a global beacon for innovation and growth and a leading place for tech, creative businesses, education and research. We'll continue to work with developers to maximise affordable workspace and co-working opportunities to attract the best and the brightest in the tech, digital and creative industries to Hammersmith & Fulham. We want to make Hammersmith & Fulham the best place to live, work and play in Europe."