MedCity's recent "London Life Sciences Real Estate Demand Report" highlighted what Scale Space has known for some time: London has a chronic shortage of laboratory space. 
Despite London's reputation as a leading ecosystem for start-ups and scaleups, the report revealed that early-stage life science companies are held back from scaling up. The main factor is the lack of suitable and affordable lab space, and that problem has got even worse in the COVID-19 pandemic, with demand now outstripping supply fourfold.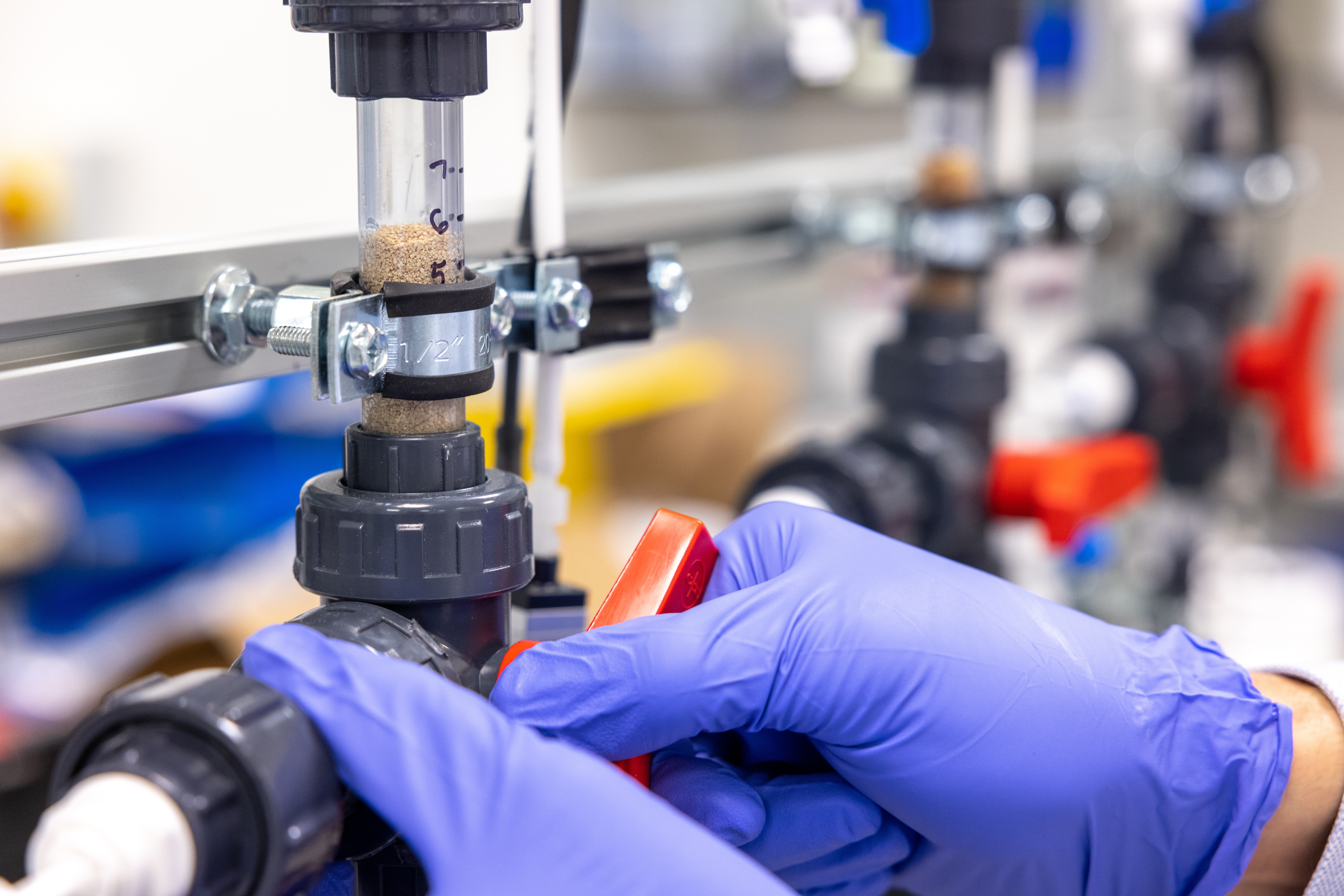 Why White City?
A growing number of life sciences businesses have chosen Scale Space as their home and thus have based themselves in the emerging White City Innovation District (WCID) – an ecosystem designed to help companies scale further and faster.  Read our latest case study on Puraffinity, a Green Tech company, here.
So why is WCID the ideal location for life science and technology scaleups? The answer is a combination of several unique factors: the opportunity to co-locate with similar type scaleups as well as with big R&D companies such as Novartis, the proximity to Imperial College talent and research, access to unique facilities & equipment in the area and proximity to research and clinical teams at nearby Hammersmith Hospital. 
Scale Space sits in the heart of this emerging district – on Imperial College's White City Campus – and provides a growing number of life science scaleups with access to brand new collaborative facilities, lab space, links to talent and research at Imperial College, and connections with the wider ecosystem. No one better than Scale Space understands the importance of co-location for unlocking opportunities and sparking fruitful collaboration at the District level.
How we help solve the problems facing Life Science companies:
Supporting smaller companies with flexible lab space models
The affordability and availability of lab space are huge barriers for smaller life sciences businesses and traditional lab space models are not fit for purpose. The Medcity Report identified White City as a 'hot spot' for life sciences, and Scale Space is already helping alleviate many of the challenges outlined. Our space was built with lab use in mind and includes the space, technical spec and modern facilities required for science companies to succeed. Our spaces are specifically geared to support growing companies on their journey and to boost the life sciences sector. 
The report identified that demand for lab space is rising fast and we are growing White City's provision by building an additional 50,000 sq. ft of lab-ready space. Beyond labs, we know that scaleups also need flexible office space and that's why over 54,000 sq. ft at White City is dedicated to this.
Providing exceptional co-location opportunities
We believe co-location goes further than sharing a postcode. Scale Space is not only located on Imperial College's White City Campus, but our collaboration with Imperial College London and Blenheim Chalcot is what brought Scale Space White City to life. 
Since its inception, Scale Space has been more than a building: it's a community dedicated to scaleups, offering support and fostering connections to enable high growth. University partnerships are a key part of our mission and our collaboration with Imperial College has proven how effective this can be in practice. From ideas creation in the Imperial College Invention Rooms to incubation at the Imperial College Incubator all the way to scaling at Scale Space, White City supports all stages of growth and numerous companies in the area have stayed in the area as a result. 
The MedCity report also revealed that Imperial College had generated more life sciences spinouts since 2016 that are still active today than any other London university.  The success of Imperial College London's spinouts is no surprise, considering the time and effort put into their growth, and Imperial's collaboration with Scale Space is a testament to this commitment. 
Helping solve the talent problem for scaleups
The hiring process can be one of the biggest barriers to success for scaleups, a theme we explored in a recent edition of The Scale Factor which you can re-watch here. Through our partnership with Imperial College London, we are in the unique position to help our members access student and graduate talent to help fulfil their recruitment needs.  
For example, Scale Space connects Imperial College Business School's MBA students to its resident members in fruitful partnerships where businesses gain valuable expertise and students grapple with real business know-how and build career-enhancing connections.  
We also run a series of monthly 'Talent Clinics' to help businesses meet talent needs when recruiting for periods of growth. This saves scaleups something they often lack – time, and the ability to entice top talent before it gets swept up by bigger brands with more established propositions. Conversely, students from Imperial College London and Imperial College Business School benefit from vital work placements and graduate roles.  
Why Scale Space White City?
White City is fast growing a reputation as the place for life sciences businesses to locate. Our members benefit from campus-wide connections and join a community fusing Blenheim Chalcot's business building acumen with Imperial College London's world-class academic expertise, providing what the report terms a 'central hub' for events with key opinion leaders, events and conferences to help accelerate growth.  
For lab and office space enquiries: 
To read the MedCity report, "London Life Sciences Real Estate Demand Report" click here.