[ 5 min read ]
What does 'reinvention' mean, and how can businesses not let the opportunity of COVID-19 pass them by? These pertinent questions were discussed in the first episode of Scaling From The Edge a new insight series from Scale Space. Scaling From The Edge looks at critical issues facing the UK scale-up sector as a result of COVID-19.
We've rounded up four tips from the episode What not to cut: How to protect you critical competitive advantages on how to embrace 'reinvention' to ensure survival and long-term health:
1. Deepen your customer knowledge
David Kirby, who leads the Growth Innovation team at private equity investment firm Livingbridge, encourages business leaders to see innovation 'as opening up a new market and customer segments'. Going back to basics and allowing re-invention to occur is intrinsic to identifying what customers value the most, and importantly what a business does that still works now. COVID-19 has taught Julia and her team at Hive Learning, a learning app for teams and organisations, that 'if you prove value to the customer, that's the way you grow' and knowing how to communicate effectively is key.
The 'new normal' has brought with it new rules of engagement and Julia believes businesses shouldn't be afraid to pick up the phone. Whereas before this may have appeared bullish, now Julia believes you should "over communicate and continue to do so, don't be afraid to pick up the phone with your customer… and ask how is it, how can we help? Just the insight we've got from that has been a huge open door". Recognising a shift in appetite amongst customers for increased dialogue and meaningful conversations on the phone or video call may sound simplistic but is the closest we will get for some time in building trust and relationships.
David discussed how now is the time to challenge fundamental assumptions about how customers interpret value in your product: "Which parts are they really caring about and parts they care less about? On the list of things they would never cut, where does your product or service sit? Normally you actually have to go to extremes in terms of primary research and expensive projects to understand that. This data is there for you right now."
2. Embrace experimentation
Moving away from traditional strategies to running a business and embracing what Professor Nelson Phillips calls 'entrepreneurship mode' can be daunting, particularly if your start-up days are a distant memory. While COVID-19 has forced many businesses to realise that parts of their business don't work anymore, Nelson believes it also presents a once in a lifetime unique opportunity to experiment. If there is an upside to the current climate, it is that businesses are in a relatively safe window of opportunity to embrace trial and error. Leaders should be more afraid of not surviving, and therefore willing to experiment and make mistakes. As David neatly surmised, it is about "not wasting the opportunity of a crisis to learn something about how your business performs at the extremes."
3. Unlock your competitive advantage
A mind-set that business leaders should encourage is permission to think the unthinkable. This strongly came through from David, advising, "Imagine you have no revenue and work back from that… what are going to be the permanent dislocations in your market or your customer base that you need to be aware of?"
David explained that ideas previously off the table may now be legitimate to bring back onto the agenda because of how significantly the landscape has changed – the pricing of businesses has changed and the opportunities in front of us has changed.
Nelson also identified that it can be challenging for companies to really understand what they're good at, so advises businesses to think about: what are the different component parts of your resources and capabilities that underpin your competitive advantage and how can you reuse those in some new way? How can you focus on the parts that still work? If your traditional way of operating has disappeared, take your capabilities and apply in different directions. One example given was a vegan restaurant that branched out from focusing on very healthy options to also offering "less healthy options" of vegetarian fast food – because that is what customers asked for. This makes the most of kitchen space, while unlocking new audiences and additional revenue.
4. Be decisive and deliver
The current climate could force businesses to abandon their sacred cows and go after alternative, perhaps less familiar markets, to thrive now. Julia gave the example of where Hive Learning 'had already taken quite a significant shift to refocus on the corporate market' just prior to COVID-19.' For them, this move paid off, with the pandemic creating opportunities from the shift towards home working and learning for the brand to leverage and demonstrate its purpose and value.
For Hive Learning, recognising the need to pull back on a 'hard' sales approach has also paid off. It is equally important to identify what not to focus on, with Nelson stating "I think as leaders, the challenge is to figure out also what you're not going to do, to give people a little bit of space."
Mark Sanders, Executive Chairman of Scale Space and our host of Scaling From The Edge said, "Believe it or not, this is a once in a lifetime opportunity. Faced with risk of failure or a slow death means that companies should use this to drive innovation and to focus on what really matters. Business leaders need to recognise, if they haven't already, that more damage can be done through indecision than by taking risks and experimenting – long term winners will have embraced this opportunity and won't just survive but will come out of the crisis stronger and more relevant."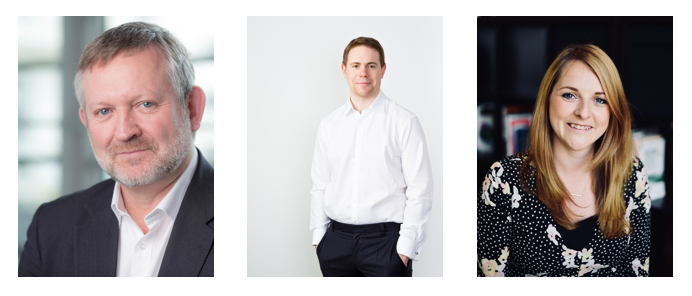 The first episode focused on 'What not to cut: Protecting your critical competitive advantages' with Mark Sanders, Executive Chairman of Scale Space, joined by Professor Nelson Phillips from Imperial College Business School, David Kirby who leads the Growth Innovation team at Livingbridge and Julia Tierney, CEO of Hive Learning, a Blenheim Chalcot venture set to move into Scale Space White City.