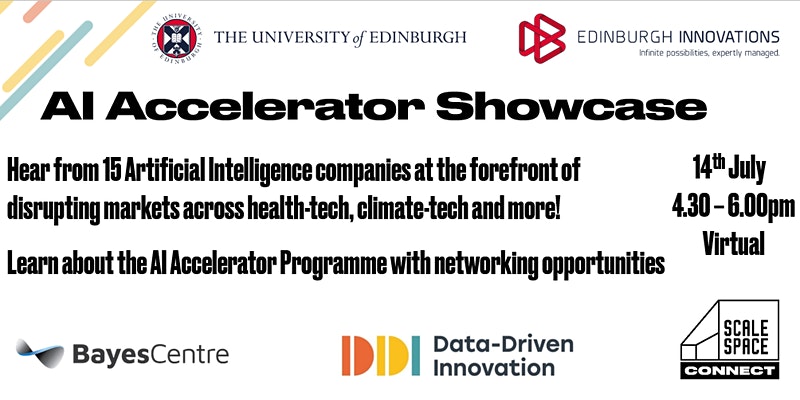 Join us on Wednesday 14 July from 16:30-18:00 for an opportunity to hear from 15 cutting-edge scale-ups on how they are changing the world through 'x-ray vision' software, personalised medicine and robotic gloves. Book your place for the virtual AI Accelerator Showcase here.
All participants are from the University of Edinburgh's Post-Covid AI Accelerator, which enables the best AI scaleups in the UK, Scotland, Europe and beyond to scale globally within a short timeframe.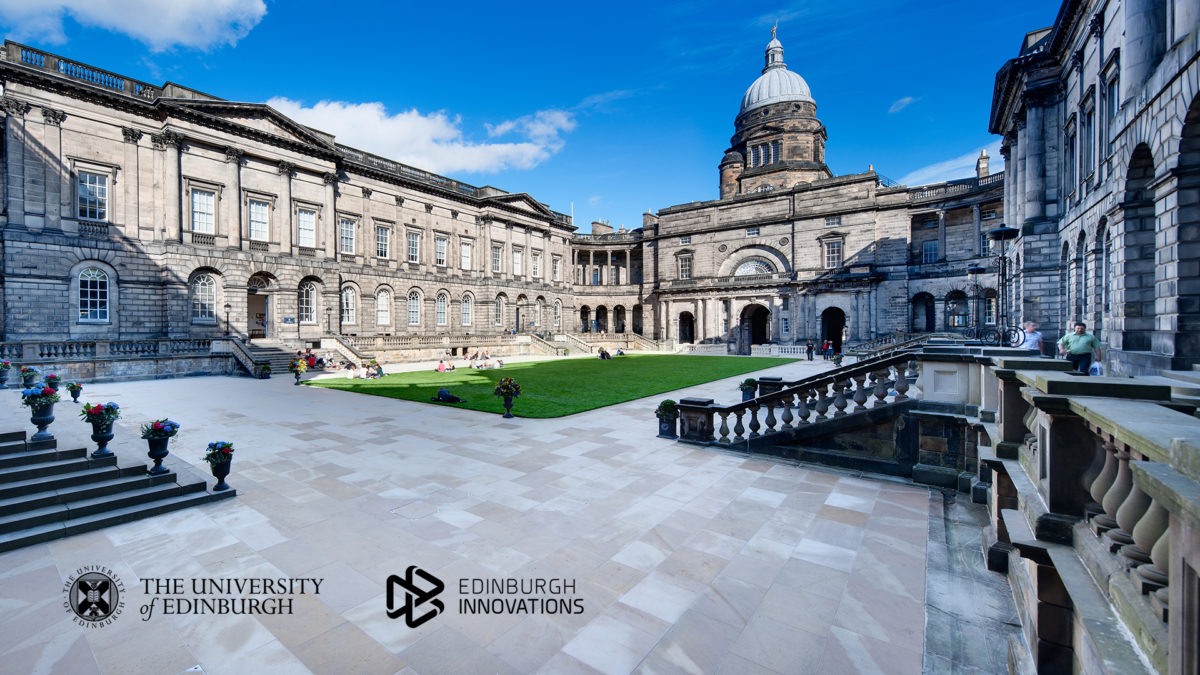 The AI Accelerator Showcase is a unique opportunity to meet and network with the Founders from the 15 scale-ups including:
BioLiberty – who has designed an AI-powered robotic glove that strengthens the user's grip. Grip strength declines as we age and BioLiberty's glove has the potential to restore independence for millions of people in the UK and globally. It is particularly relevant now when people are living longer, are more isolated and can't easily get support from friends, family and carers.
Neeuro – who provides personalised home-based digital therapeutics programmes utilising Brain-Computer Interface (BCI) technology that incorporates machine learning to help ADHD children improve their attention span. The technology has the potential to be applicable to other brain health conditions.
Reath – who uses data analytics to enable businesses to find safe, compliant, and scalable solutions for reusing single-use items that have typically been sent to landfills. Reath's focus is particularly pertinent given issues around single-use PPE and packaging.
Data Innovation Al ltd – who has created WorkSafeAI that assesses bio-safety risks and optimises mitigations to limit pathogens being transmitted in workplaces, thereby helping to protect the health, performance and productivity of workers.
Lenz Labs – who has developed technology to help trains get better traction on the rails to make perennial issues like 'leaves on the line' a fable of the past.
Net AI – who founded by Dr Paul Patras, Associate Professor in the School of Informatics at the University of Edinburgh, Net AI is revolutionising cloud-based virtual network management via real-time AI analytics. Its cloud-native Microscope solution helps telecom companies reduce costs.
All AI Accelerator participants have benefited from specific and tailored advice from Mark Sanders, CEO of Scale Space, the newly appointed Entrepreneur in Residence [EIR] at the University of Edinburgh. The cohort also received a grant from the Scottish Funding Council through the Data Driven Innovation [DDI] scheme.
Mark Sanders commenting on the progress of the cohort said:
"The progress made by these scaleups during the past six months has surpassed my expectations and is a testament to the possibilities and opportunities that come from fusing academic excellence with business-building expertise. Every single scaleup on this programme is pushing innovation to the limit, and many are solving problems that are particularly relevant in a post COVID world and will no doubt attract interest from investors."
Book your place at the AI Accelerator Showcase here.