[ 7 min read ]
We speak to John Lees, one of the UK's best-known career strategists on how to overcome the many challenges of finding and indeed keeping, great talent within a scale up.
John is former Chief Executive of the UK's Institute of Employment Consultants and a Fellow of the CIPD, he is the author of 'How To Get A Job You Love' (McGraw-Hill), now in its 8th edition.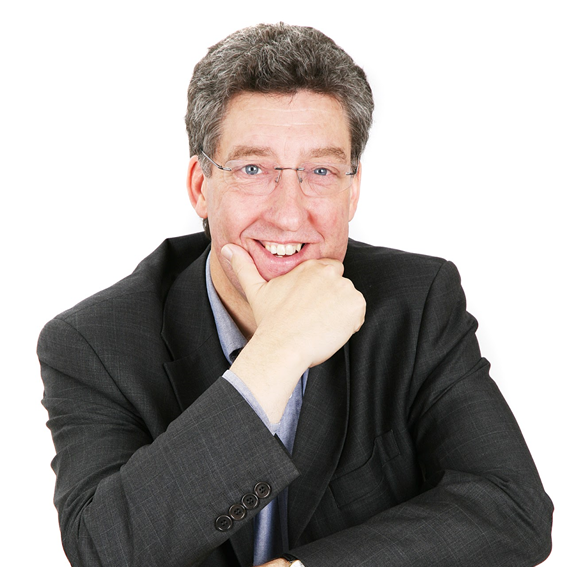 In your experience, what are the main challenges to finding and retaining talent when you're an early stage company?
There are two main issues. Firstly, hiring in a start-up is a challenge because most don't have the time and resources to invest a lot of money in recruitment. This means they're more likely to make errors in terms of specifying the role and how they recruit. They'll tend to find people through word out of mouth, which is great in some ways, but may not expose them to the full range of talent available. And sometimes they don't have the structure or salary scales in place which would be exciting to new applicants.
In order to retain talent, people need to be given enough space to grow and develop in a role, but also enough space to develop real expertise. In smaller organisations, everybody tends to do everything, so they're not great places for people to develop specialist experience. Instead, smaller companies tend to create a lot of generalists.
You have to have a big budget or to pay lots of money to use external recruiters. However, there are smart recruitment methods that an organisation can use, by looking carefully at the kind of person they want to hire, what they expect in the role and also by thinking about the benefits that would be on offer to somebody. Financial benefits, as well as how the job will fit into someone's CV.
Do you feel scale business leaders can influence this, or do you feel it's just the nature of the way smaller teams tend to operate?
I think it's structural, because smaller organisations don't often have HR Departments, with all the staffing policies, development plans and even induction plans that they bring with them. It tends to be a case of joining the organisation, doing lots of different things, and hopefully your role will grow as the organisation grows. It can often be quite vague and undefined in terms of what people are looking for.
The other potential issue is that adding a small organisation onto your CV can be a risky move, because it may look like an insignificant or less prestigious role – especially for more senior people who may be moving from a big corporative environment.
How could a scaling business best attract a person who's worked for a big company, to make them feel assured and confident?
People are often attracted by the opportunity to get really close to the heart of the business, there's also rapid skill development and exposure to interesting challenges. So, make that opportunity clear. For example, perhaps they would be able to work directly with significant accounts.
You have to have a big budget or to pay lots of money to use external recruiters. However, there are smart recruitment methods that an organisation can use, by looking carefully at the kind of person they want to hire, what they expect in the role and also by thinking about the benefits that would be on offer to somebody.
The more structure and role definition, the better. Outline plans for personal development, for example. And the other attraction to start up roles is if someone can have a financial stake or investment in the organisation, so they're coming in more like a new business partner or investor, as well as an employee.
How can a leader best manage staff to boost retention amongst key employees?
An organisation in scale stage doesn't really know where it's going to be in 24 months' time. What often works well is when they say to staff, come on board with us at this stage and as we grow we will offer you more, including potential equity, the opportunity to lead interesting projects which look good on a CV, and so on.
Long term retention is closely related to how much the organisation is freed from the excessive control of the business owner.  As organisations grow, the ones that have healthier structures tend to delegate. When they don't grow as well as expected, that's when you're more likely to see micro-control from the founder, because essentially, they're hiring talented people and then not giving them enough scope to develop their roles and do interesting things.
What sort of practical advice could leaders adopt that might help them change their ways?
Hire people that are smarter than you and then leave them alone. Think about them as the future managers of your organisation. What is most likely to keep them there for longer than 18 months?  How can they grow and feel part of your business while also seeing their learning curve rise rather than flatten out?
In your experience when you've been brought in to consult with companies that perhaps have demotivated or confused staff, what kind of techniques can be adopted to help ensure staff don't defect?
Have conversations with people and understand what a tailor-made, individual solution looks like. That could be a financial package for example. It could also be around opportunities to learn and grow, or to take on responsibility for areas of a business and to coach or train other people. There's no one-size magic formula. It's about individual negotiation and then renegotiation every 12 months or so, checking in with people to see what they need, to be able grow and change.
What are the early signs of demotivation leaders should look out for?
Demotivated people don't tend to work to their limits or to their job description. They stop coming up with new ideas and initiatives. They stop adding value, adapting and improving their jobs. A business leader's job is to check in with people and find out what will motivate them for the next phase of their career.
Equally, what qualities do leaders need to successfully motivate others?
Successful leaders in small organisations know how to adapt their leadership style as the organisation grows. Initially everything has to be held very close and it's all driven by one personality.  But as soon as you get to 20 or 30 staff, you've got to trust and delegate. Hire intelligent people and give them space to fulfil their potential.
How important do you think the right company culture is for retaining and growing the right team?
Culture is important, but it often gets lost in a fog of words. Culture statements can be very vague and abstract. It can be difficult for staff to know what that means for them. Rather talking about culture, be clearer about your organisational goals. For example, where you want to be, how you want customers to be talking about you, how you want individual members of staff to develop and grow. That's much more honest, because it's linked to tangible achievements. People can see what success looks like. When they're next appraised, if you're really clear what you're working on and what you consider to be successful outcomes, then they will ultimately succeed as well.
As the business grows, how do you think leaders can help keep their team on side and not feel threatened?
When you talk to people about the different jobs they've held, they'll often say one of the most dynamic ones was in a start-up organisation. Everything is about growth and change and doing new things. It can be a very exciting phase. It doesn't necessarily mean that people are going to be demotivated. But, because it's fluid, the most important thing for leaders to do is to keep checking in with people about their expectations. Now they're 10 months into this role, have their expectations been met? Where do you see themselves in the company, and what do they see the next 10 months looking like?
If you're smart enough to recognise that your own organisation is transforming itself quickly, over and over again, then you need to understand whether members of staff want to go through the same transformational journey. That will often require them to do very different jobs after the end of two or three years. You've got to ensure that the change which is on offer, matches what they're looking for from their career. Some people like steadiness, relative routine and security, so that sense of flux might not work well for them, and, ultimately, for you. Others are looking for more variety and fairly frequent periods of change. You need to work out where individuals are on that scale for change and understand how they fit into your business and how you fit with them.